COVID-19 Re-opening Plan Summary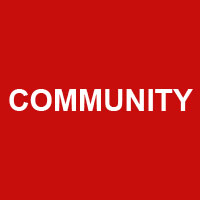 ---
Below is a short list of our plans to re-open school after closing for COVID-19 in March.
A key component to this COVID-19 situation is there is no 'right answer'.

It will be very important to recognize that most everyone is stressed about COVID-19 for various reasons, and many have different views of the virus and what precautions should be taken to protect one another as best we can to move forward in life.

We will have Chromebooks or other devices deployed or ready to deploy K-12.

We will have jump drives available to send lessons to and from home if/when remote learning from home as a district is needed due to the district closing for COVID-19, so internet access should not be a major issue.

There will be Wi-Fi available in the parking lots for student use if needed.

We will have electronic foggers and disinfectant solution to be used throughout the district, including buses.

EC Custodial will be disinfecting doors and surfaces throughout the day.

OPPA has plans to address food service needs which may arise throughout the year.

Face masks are optional at this point, unless public health mandates are in effect. Face masks are not required to attend school at this time, but are recommended by health officials for middle school, high school and adults.

You will be notified if the district is to close for a COVID-19 related concern. If school is closed for a period of time, the district will send a Chromebook or other device home for your child to use. If the district must close due to COVID-19, the district plans to put your child's lessons on a jump drive and deliver the drive to your home using the bus route. Teachers will be available to answer emails and return phone calls about homework. The lessons will be picked up and new ones delivered as needed until school resumes.

Please make sure your address and phone numbers are updated.

Please remember, we are all in this situation together and we want what is best for your child. We will strive to continue to educate your child and be proactive to help keep them safe and healthy while at school.
We look forward to seeing your student when school opens on Monday, August 24th.
Have a great rest of your summer!
Dr. Richard Sullivan