Food Services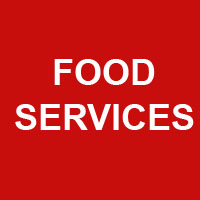 ---
During school closure for COVID-19 concerns, the school district is offering food services to all children ages birth to 18 years of age.
Meal Pickup will be Monday through Friday from 10-Noon at the back of the FEMA/SEMA Building. (Breakfast & Lunch trays will be picked up at the same time).
These meals are FREE to all ages birth to 18 years of age. The children DO NOT need to be present to pick up a meal. This will be a curb side service provided through our OPAA Food service. To pick up meals, please drive your vehicle to the rear of the districts FEMA building. Food service workers will hand you your meals without you having to leave your car.
If you and your neighbors would like to have one person come and get a group of students' meals you are welcome to do that. If you are unable to pick up a meal or have someone pick a meal up for you, contact Olivia Price on Facebook or contact your child's teacher and they will put you in contact with volunteers willing to deliver.