Message from the Superintendent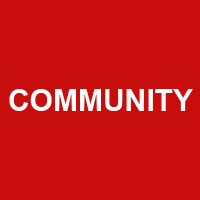 ---
Dear Parents, Students and Staff,

This letter is sent to give an update on things here on-campus and things that are happening on-line for students to participate in if they chose. East Carter Custodial has been disinfecting chairs, tables, walls, doors and other surfaces in order to keep as many places sanitized as possible. Everyone is asked to use phone calls or email if at all possible instead of venturing our from their homes in order to help slow the spread of COVID 19 if they need to communicate with someone at school. The elementary staff have been posting some enrichment resources using various sources, including some using Google Classroom on our district website. The middle school staff have setup resources through Google Classroom using various activities including some from USA Test Prep, IXL, Moby Max, and the Khan Academy. The high school is also using Google Classroom to share opportunities from USA Test Prep, IXL and No Red Ink among others. Many staff are sending out messages via the Remind App. Also enclosed in this mailing are some helpful tips on COVID 19 our nurse obtained from the CDC.
With regards to graduation, we are planning to hold a ceremony when it is safe to do so. While the commencement may have to be delayed, our graduates will still receive the honors they have worked so hard to attain. As we progress through this situation, we are looking at options and will let you know when a decision has been made. Obviously, we cannot finalize a plan at this point in time. Maybe we will get lucky and life will return to normal sooner than later.
While the COVID 19 situation has changed our daily lives, it has not changed the caring nature of our community. There are many who are preparing and delivering meals on a regular basis to many children, ensuring they receive two meals a day during the day's school would have been in session. There are many who regularly are checking on family, friends and neighbors to make sure they have needed food and supplies. Our medical personnel, police, ambulance, first responders and the countless people who work in the 'essential worker' positions of grocery stores, gas stations and the many other business that just really can't close are at work so we can get the supplies we need. This is a very trying time, we must stay apart in order to slow the spread, but we are holding together in spirit to keep everyone safe.
Wishing you and your family the best,
Dr. Richard Sullivan
Superintendent of Schools