Kindergarten Graduation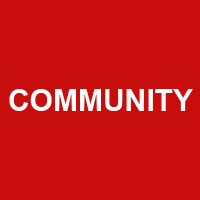 ---
Kindergarten graduation will be held on June 3 at the Ellsinore City Park Baseball Field. If there is rain, the event will be moved to the high school gym.
Time:
Mrs. Cochran's class @ 9:30am
Mrs. Gower's class @ 1:00pm
Mrs. Emery's class @ 3:30 pm
Please bring your child 15-30 minutes prior to graduation start time.

Your family will need to bring their own lawn chairs or blanket to sit on the lawn.

Parents need to bring their $9.00 for hat and tassel if you have not already paid.
Procedure of Kindergarten Graduation:
Your family will park their vehicle and then bring your kindergarten student to the pavilion.

At the pavilion, we will take your child to get their cap and gown on and you can pay the $9.00 at this time.

An usher will lead your family to the family seating area where families will be expected to maintain 6 foot distancing from one another.

During the event we will have a spot ONE family member can move to take pictures while your child is on stage. You will use your program booklet to know when your child will be the stage.

To maintain the 6 foot distance, after graduation we ask that if you want to take some pictures you do it quickly and return to your car. Please be mindful that another group will be following you and we need to the area cleared before the next group arrives.
Please practice with your child on the following statement. We are going to give them the opportunity to say this on stage during the graduation.
My favorite thing about kindergarten was _______________________.
If you have any questions contact your child's teacher or call the elementary office.