End of School Year Information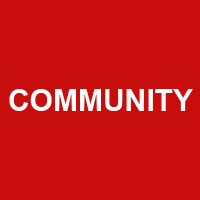 ---
Dear Parents/Guardians,
We have been looking ahead to what would have been our end of the school year before the COVID-19 pandemic took over our lives as we know them. At this time each building will continue to upload supplemental resources for your child to work on. If you do not have reliable internet service you can continue to request a paper packet of supplemental materials. We encourage your child to make time each day to work on the skills they learn this past year in order for them to be better prepared to return to school and be successful next year.
We have worked out a schedule so that you can pick up your child's personal belongings from school. We will have teachers bag up personal belongings from their desk or locker. All students in grades 6-11 will keep their chromebook over the summer. We will have a date before school starts if your child's chromebook needs to be brought in to be repaired. You will be notified of when that day will be at a later time.
We will notify you of any textbooks, library books, lunch bills, library fines or Chromebook fees that need to be taken care of closer to the end of the school year.
The following are the dates and times that your family can come to pick up your child's/children's belongings:
| | |
| --- | --- |
| Date | Students |
| May 11th 10am - 2pm | Family last name starts with A-C |
| May 12th 10am - 2pm | Family last name starts with D-H |
| May 13th 10am - 2pm | Family last name starts with I-O |
| May 14th 10am - 2pm | Family last name starts with P-S |
| May 15th 10am - 2pm | Family last name starts with T-Z, and if you could not make the scheduled time earlier. |
Pick-up Locations:
Elementary School - Parent pick up line (Please follow regular parent pick up line rules).
Middle School - Turn by the bus garage and go up to the bus chute.
High School - Upper high school parking lot.
Elementary School Events Updates
When restrictions are lifted we will re-schedule the following events:
MAP Trip (2018-2019 Test Reward)
Kindergarten Graduation
Kindergarten Screening / Registration (for incoming kindergarten students)
Kindergarten Night (for incoming kindergarten students)
The district will notify families by posting event updates here on the school website, teachers will send out Remind messages, and calls/text will be made through the school's automated calling system.
Middle School Event Updates
Middle School Jr. Beta will be having online testing for academics for students who placed in state convention. A set date has not yet been determined. The middle school will notify individuals when a set date is available for the Jr. Beta Academic Testing via Remind by Mrs. Asher. All other Jr. Beta activities are cancelled and will not be re-scheduled for this school year.

High School Event Updates
The hope is that by June, quarantine restrictions will be lifted enough to allow for a traditional graduation ceremony for our seniors. The board approved June 5 as our new date for graduation.Senior graduates, as well as graduation attendance numbers, may or may not have to be limited in accordance to state restrictions. The senior class may have to be separated into smaller groups and the number of attendees may have to be limited to some extent. We sincerely hope this is not the case.We are also looking into options of preparing an electronic version of graduation in addition to our traditional ceremony, which can be added to the district website. If we foresee restrictions will not be lifted enough for a traditional graduation by June 5th, another date will be set at that time.